VHS Choir Archives:   2022-2023  |  2021-2022  |  2020-2021  |  2019-2020  |  2018-2019  
 
---

2020-2021 VHS CHOIR
View this year's performances, photos, choir members, and choir council members.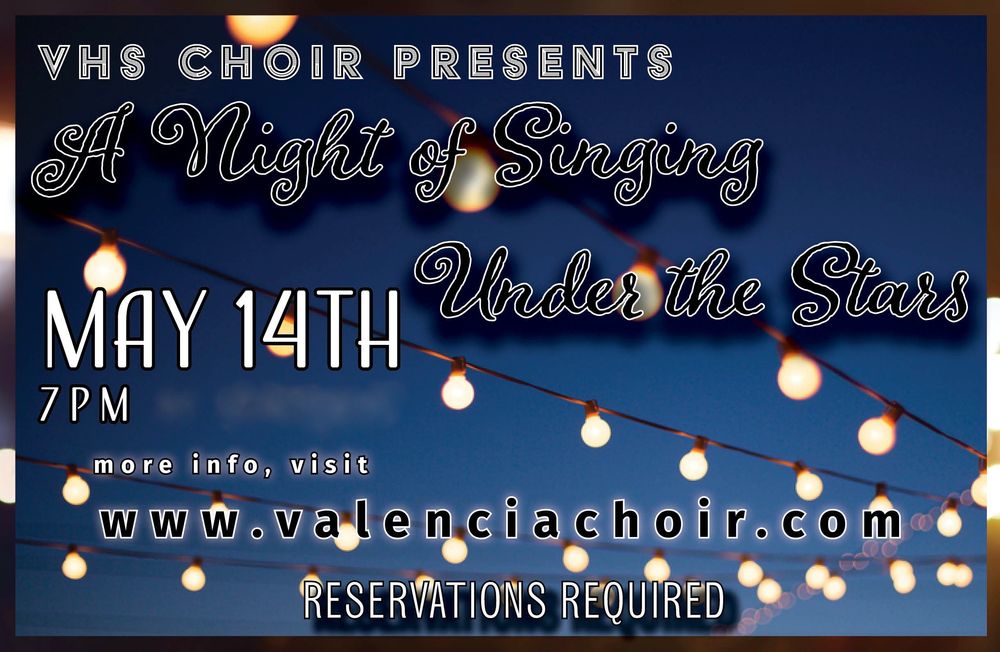 2021 Spring Farewell Concert
May 14th, 7pm Order: https://docs.google.com/spreadsheets/d/1BXBPM3mdm43IZnH0JO0G-j3p-rpgwoyc2Jx0CBLQqLE/edit?usp=sharing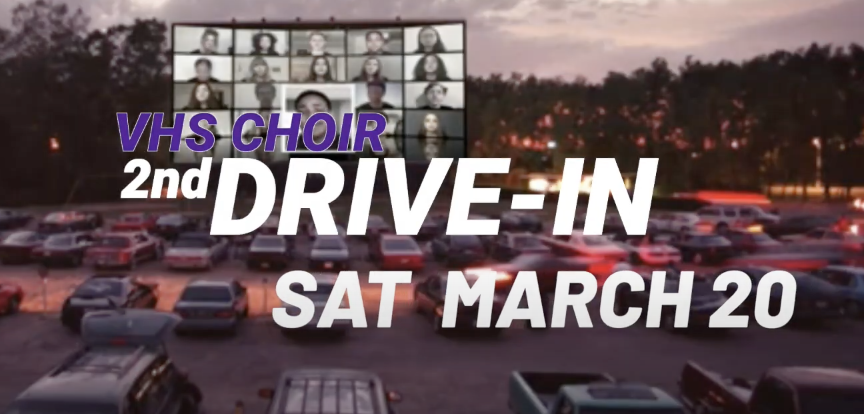 2nd Drive-In Concert
Saturday, March 20, 2021
https://www.youtube.com/watch?v=kGOoAgn-1Yg&t=1s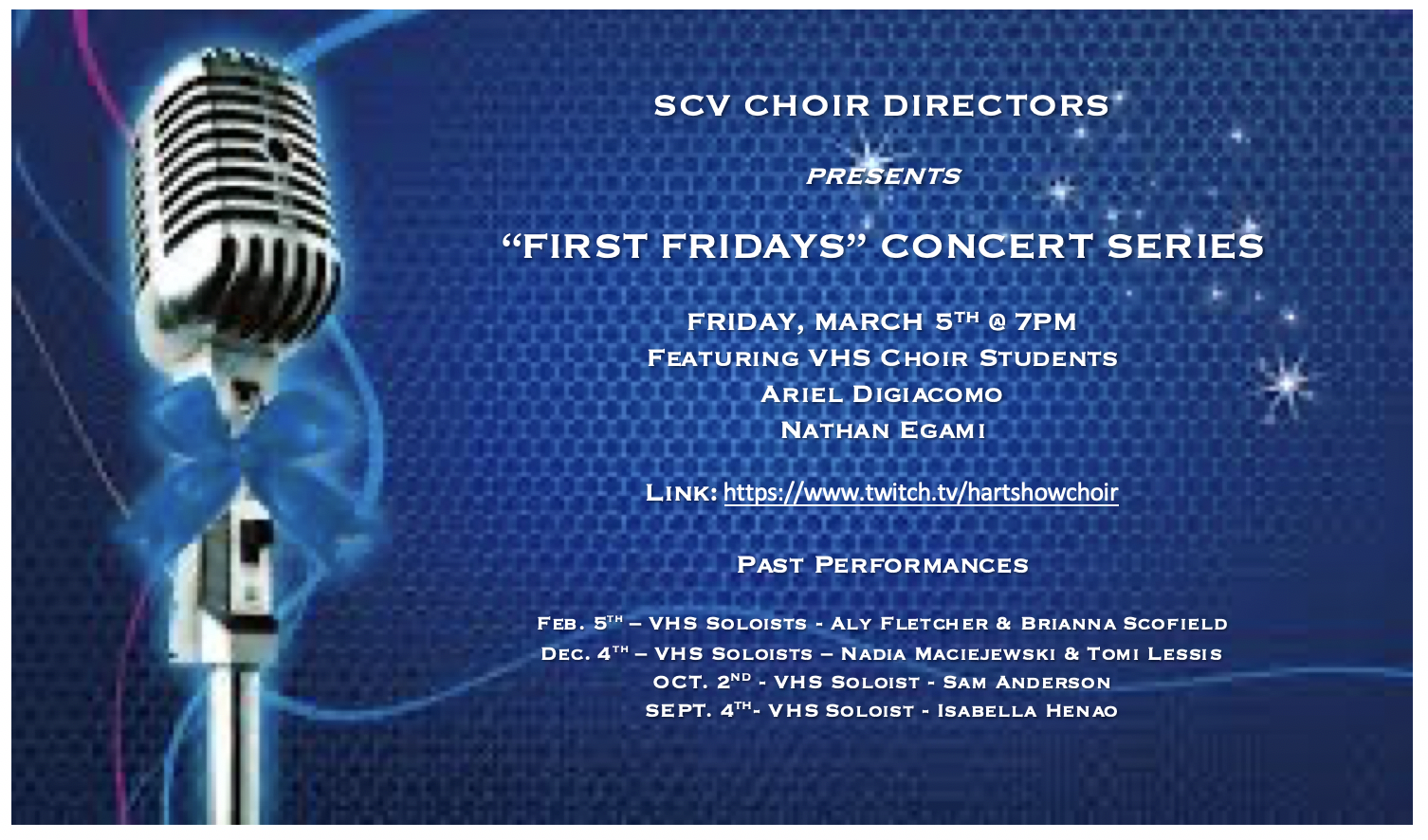 SCV Choir Directors Presents First Fridays Concert Series
Friday, March 5th, 2021
 
Enjoy our VHS Choir Love Reel - 45 minutes of VHS Choir soloists.  If you're looking for more click on our VHS Choir Valentine's Day 2021 playlist below for over 3 hours of VHS Choir soloists.
 
VHS Choral Department presents
VIRTUAL HOLIDAY CAROL NIGHT CONCERT
https://www.youtube.com/watch?v=_f54Pg71B5I
Click on the link  to enjoy our first every Virtual Holiday Carol Night Concert.  Enjoy and Happy Holidays!!  

If you want to see more groups and soloists - watch After Glow - go to:  https://youtu.be/SohA42SFe9s
Valencia Choirs perform Stille Nacht "Silent Night" for 2020 Winter Concert
 
Valencia Chamber Choir singing "All I Want for Christmas" arranged by Colleen Keene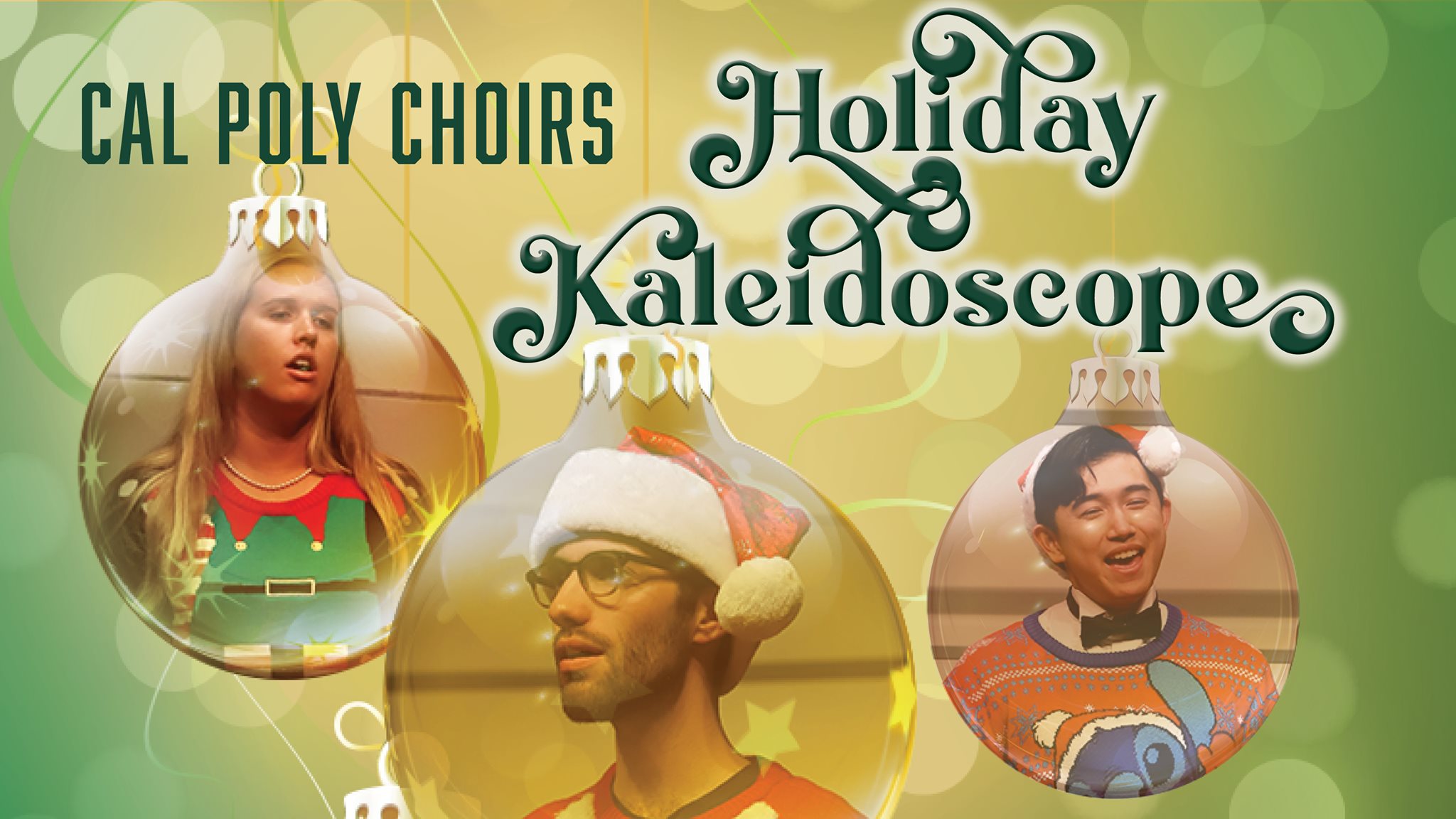 CAL POLY CHOIRS HOLIDAY KALEIDOSCOPE FEATURING VHS CHOIR
SUNDAY, DECEMBER 6TH @ 3PM
https://www.facebook.com/events/983509885461473/
Fall Drive-In Concert
VHS Choirs singing the Star Spangled Banner for the 2020 VHS Back to School Night
---
 
MIXED CHOIR 2020-2021
Assistant Conductors: Gretchen Bergo, Trinity Quattlebaum & Brooke Jones  
Emma Argote 
Micah Angela Banaag 
Taylor Bentley 
Gretchen Bergo 
Lily Bigham 
Alexa Canepa 
Kaylee Chang 
Chelsea Dela Calzada 
Racquel Ellerbrock 
Sawyer Hammersley 
Elise Hoppe 
Hadley Huntzinger 
Gwendolyn Hurley 
Brooke Jones 
Francis Gabriel Kalaw 
Nsonga Katambwa 
Emily L'Herault 
Gina LaPoint 

Josani Isabel Mangrobang 
Maika Medina 
Uche Nwadiashi 
Bryan Parseghian 
Trinity Quattlebaum 
Tavishi Raghunathan 
Kailey Ramirez 
Caitlyn Rodriguez 
Ryan Schutte 
Brianna Scofield 
Aarya Shah 
Sydney Silver 
Destiny Soto 
Keila Viray 
Reagan Wertz 
Remi Wong

 

ADVANCED TREBLE VOCAL ENSEMBLE 2020-2021  
* 2020-2021 Assistant Conductors: Isabella Henao, Brooklyn Downs, & Elaine Guo  
Maria Abear 
McKenna Ackerman  
Emily Aguayo  
Trinity Bito  
Alicia Chelsea Buendia  
Callia Cheshire-Guevarra  
Lyntara Choi  
Helena Clanin  
Emily Dibene  
Brooklyn Downs  
Eowyn Fredell  
Hannah Fujii  
Elaine Guo  
Kalissa Hall  
Elizabeth Hamill 
Samantha Hamill 
Eve Haslam  
Isabella Henao 
Kassidee Infield
 Chelsea Jarel 
Jasmine Jhun 
Brooke Jones  
Isabella Le  
Dana Liddiard 
Annika Lim 
Nadia Maciejewski  
Marial Manansala 
Alison McPhee  
Jaslynn Molina 
Chloe Muller  
Maria Reyes 
Emily Ryken  
Samantha Sevdalian  
Maya Shankar 
Saraina Sidhu 
Avrielle Smith 
Divya Somysetty 
Sean Sordetto 
ADVANCED CONCERT CHOIR 2020-2021  
*2020-2021 Representatives:  Samantha Anderson, Luke Haslam & Sydney Makar 
*2020-2021 Student Accompanist: Matthew King  
Samantha Anderson  
Isabella Bagni  
Jamie Bender  
Khara Bigham  
Reyshel Bonto 
Paris Borough 
Etienne Cheshire-Guevarra  
MaKenna Cohan 
Isabella Cuares 
Caitlin David 
Kayla Dawson 
Elle Denlea  
Nathan Egami  
Marcus Rizal Espinosa  
Alyson Fletcher  
Benjamin Fletcher  
Jessica Freebairn 
Savannah Garnett-Schultz  
Elaine Guo 
Mia Gutierrez-Jeffries  
 
Luke Haslam  
Emma Henao 
Isabella Henao 
Sejun Her  
Jack Hoppe  
Hannah Jacobs  
Neda Javadi 
Joshua Jeong 
Matthew King  
Anna Knight 
Elle LaPoint 
Tomi Lessis 
Madelyn Liddiard 
Nadia Maciejewski  
Sydney Makar  
Samantha Miranda  
Jacob Morales  
Mason Mull  
Cameron Nava  
Joshua Paloyo  
Joseph Park 
Kendra Phillips 
Isabel Pierson 
Jalen Pipkins  
Izel Plascencia 
Jensen Price 
Sophie Price 
Rebecca Puettmann 
Trinity Quattlebaum  
Pierce Rademacher  
Julia Ramirez 
Chase Rice 
Matthew Roco-Calvo  
Shefali Sharma 
Daniel Shlager  
Abby Smith  
Jaena Sola 
Ryan Sweets 
Daniel Ventura 
Aaron Villareal 
Paige Vincent
2020-2021 SOUNDWAVES VOCAL JAZZ ENSEMBLE 
Abby Smith 
Elle Denlea 
Izel Plascencia 
Khara Bigham 
Gretchen Bergo 
Isabella Cuares 
Jamie Bender 
Isabel Pierson 
Jessica Freebairn 
Emma Henao 
Savannah Schultz 
Jalen Pipkins 
Daniel Shlager 
Jack Hoppe 
Jacob Morales 
Matthew Roco-Calvo 
Ryan Sweets 
Ben Fletcher
2020-2021 TWO N' FOUR VOCAL JAZZ ENSEMBLE  
Sydney Makar 
Anna Knight 
Isabella Bagni 
Sam Anderson 
Mia Gutierrez 
Jensen Price 
Isabella Henao 
Etienne Cheshire 
Emily Dibene 
Tomi Lessis 
Josh Paloyo 
Mason Mull 
Luke Haslam 
Marcus Espinosa 
Sejun Her 
Nathan Egami 
Matt King