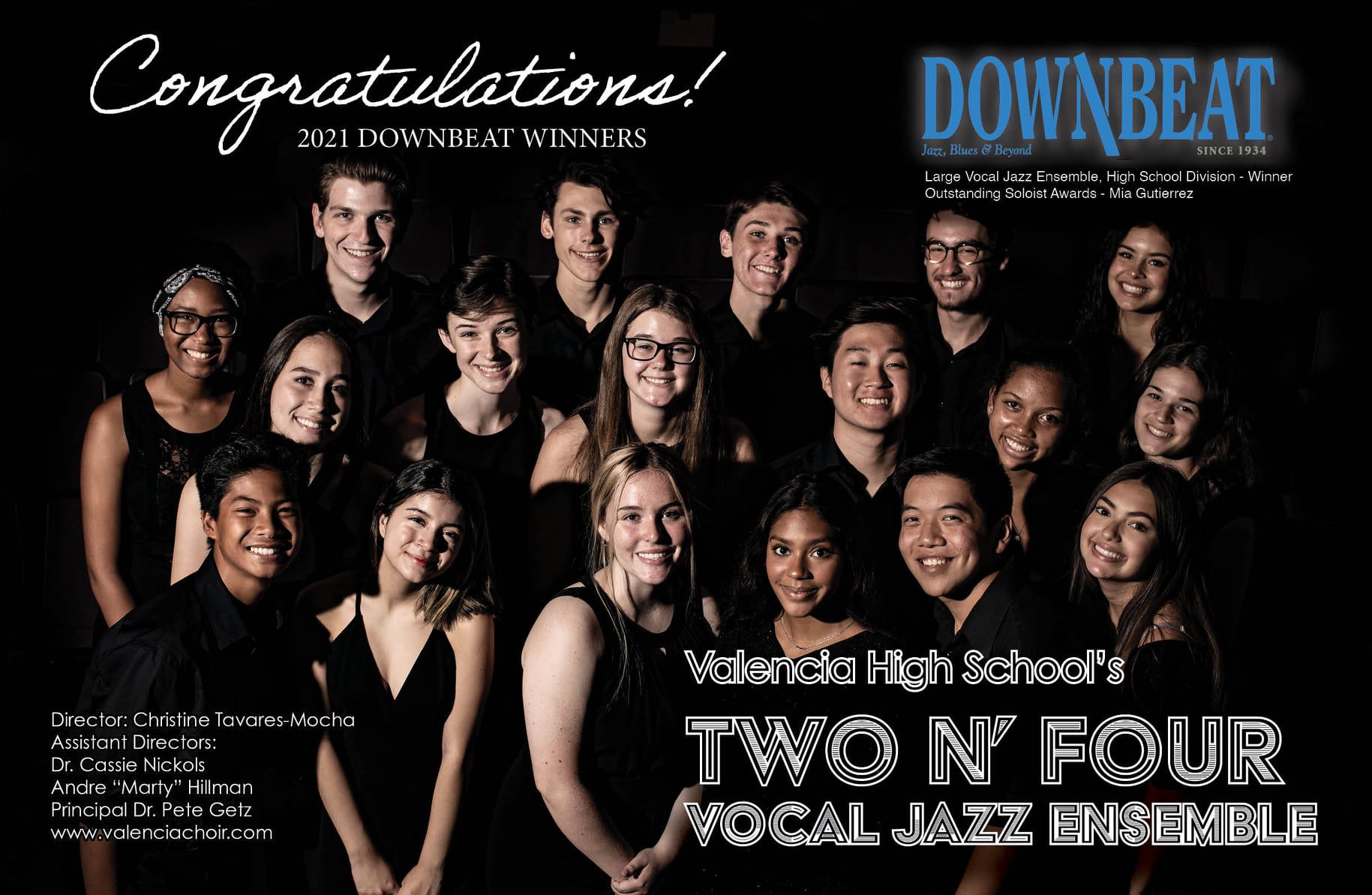 Congratulations to 2019-2020 VHS Two n' Four Vocal Jazz Ensemble named Downbeat's 2021 Best High School Vocal Jazz Ensemble in the nation!!  This makes it four years in a row!!!!!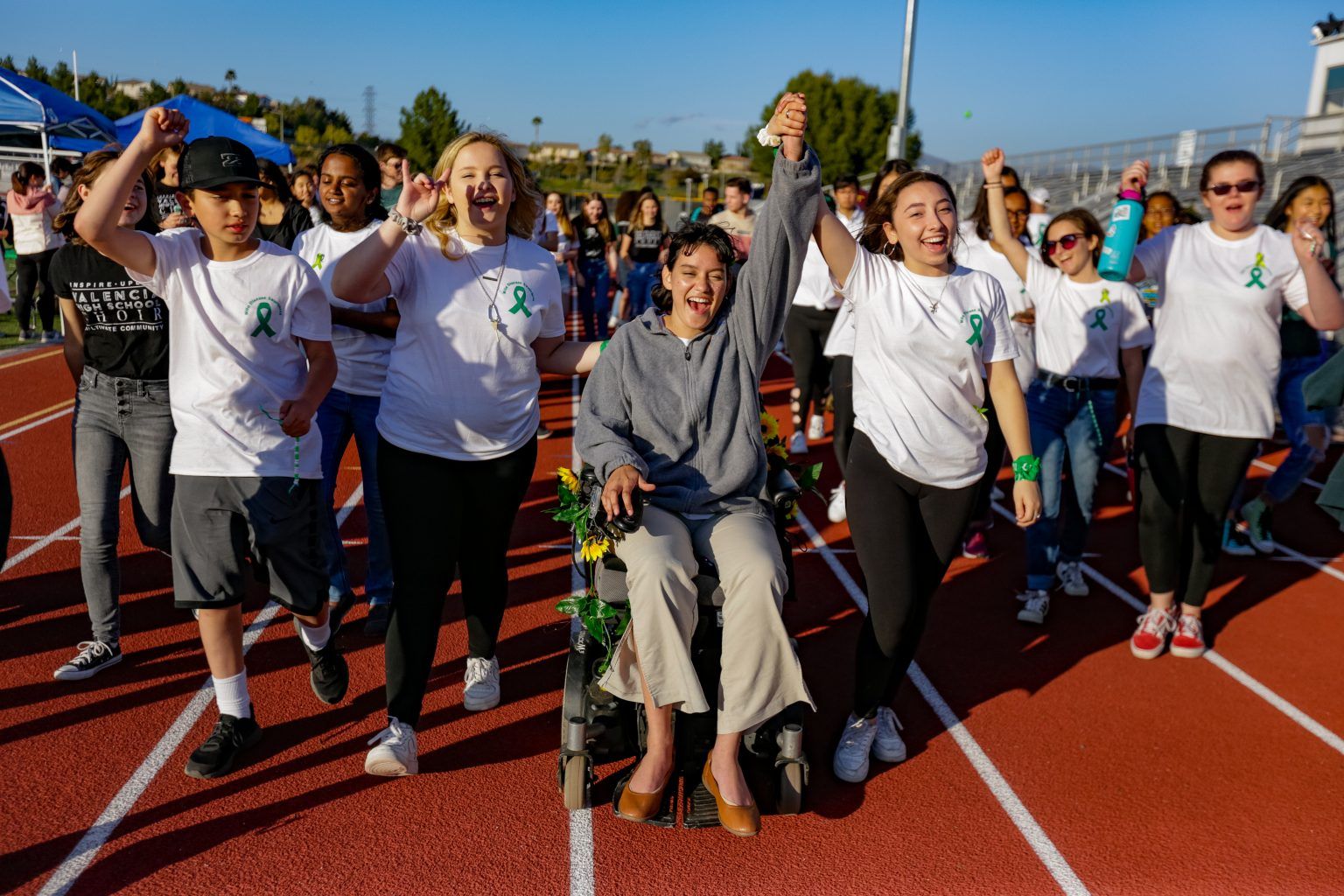 Valencia High School Choir walks to support Nadia and the fight against Mitochondrial Disease at our First Annual MITO WALK!!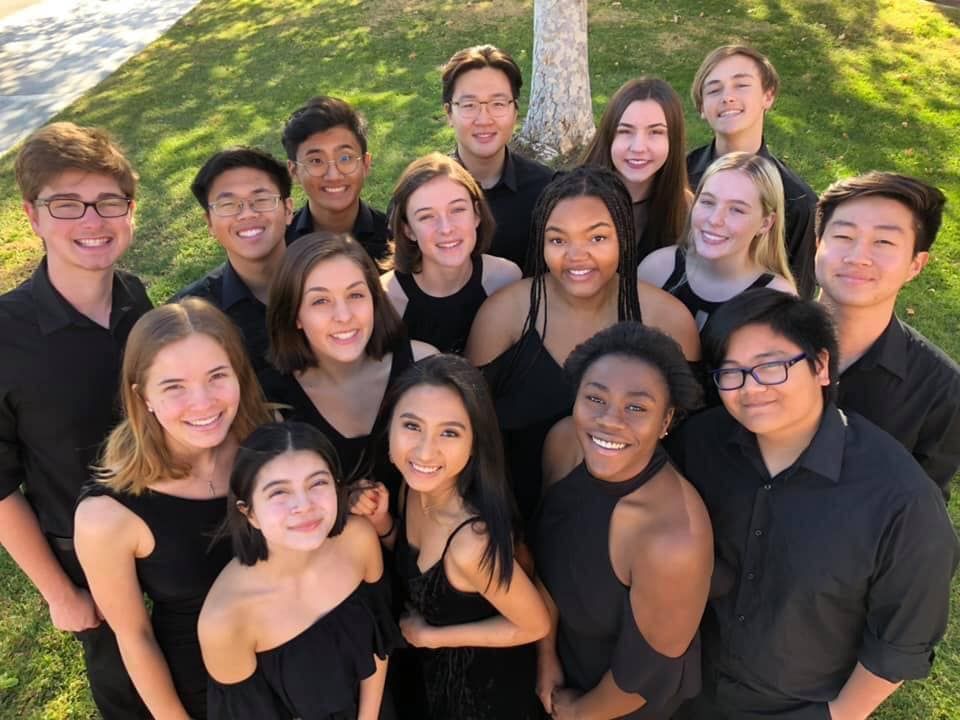 Congratulations to VHS Two N' Four on their performance at the 2019 Playboy Jazz Festival at the Hollywood Bowl!!!
Valencia High School Performances
VHS 2'N4 - NORTHWEST PASSAGE 2018 CUESTA JAZZ FESTIVAL
VHS SOUNDWAVES - CAFE 2018 CUESTA JAZZ FESTIVAL
VHS CONCERT CHOIR 2018 FALL CONCERT - NIGHTMARE BEFORE CHRISTMAS
VHS TREBLE CHOIR 2018 FALL CONCERT - TIME WARP
VHS MIXED CHOIR 2018 FALL CONCERT - MONSTER MASH
CHAMBER CHOIR 2017 A CAPPELLA PERFORMANCE
VALENCIA CHOIR AT PEARL HARBOR 2017